By no means definitively complete, just a list of bike stuff I know about and am interested in, now that Spring has sprung, and we are all riding with glee! ~PB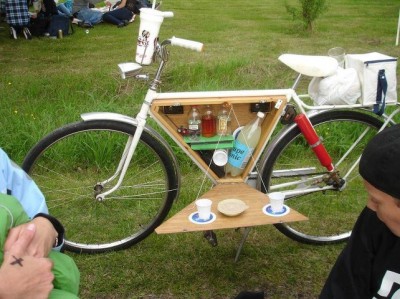 Midnight Marathon Bike Ride
update 4/11/13 TRAIN SOLD OUT (700 were available)
(Shoot, I've been busy, I was going to buy mine tomorrow!
Looks like carpooling is the only option…or riding both ways to get back to your car!
I don't have a car. Guess I finally found time to work on my taxes…)
http://www.bostonsos.org/adventure/boston-midnight-marathon/128-midnight-marathon-2013.html?utm_source=BostonSOS&utm_campaign=48fff128ba-Midnight_Marathon4_7_2013&utm_medium=email
Bikes Not Bombs April Newsletter
https://bikesnotbombs.org/civicrm/mailing/view?reset=1&id=114
Bay State Bike Week
April 11th-19th
http://www.BayStateBikeWeek.org
Bay State Bike Week is an annual celebration of human-powered, two-wheeled transportation. It is fitting that Massachusetts would be the only state in the nation with a truly statewide bike week, given our long history of biking. From Worcester's bicycle racing champion Major Taylor to the world-famous Springfield Bicycle Club Tournament, the love of biking has deep roots in our state.
Bay State Bike Week has grown from a small crop of bike path coffee set-ups and organized rides to a cornucopia of film screenings, bike breakfasts, festivals and more. We certainly can't plan all the events ourselves. To make this week work, we collaborate with local advocates, bike shop owners, and anyone else who likes seeing others go by bike.
Boston Cyclists Union's Spring Kickoff Soul Party
The Union is growing! Every year we get a wee bit bigger and wee bit more mighty! On Thursday, April 25 we'll be hosting our second annual Spring Kickoff party and this year it's all about the soul of the bike movement. What brought you to where you are today? What got you so all-fired interested…
RSVP or buy your tickets here: http://soulbike.eventbrite.com/
Ferris Wheels Bike Shop
Jamaica Plain's Favorite Bike Shop Since 1982
Annual Spring Used Bike Blowout Sale Sat. & Sun – April 13-14, 2013
Check out some of the choicest used and pre-owned bikes on our floor:
http://myemail.constantcontact.com/Used-Bike-Sale-Blowout-.html?soid=1102213309307&aid=S8joKxBIZZw
J.P. Bikes Spring Roll
Sunday May 12th (Mother's Day)
Meet: 10 a.m. roll: 11a.m.
http://jpbikes.ning.com/
Boston Bikes
http://www.bostonbikes.org/
Mayor Menino's city-wide initiative to encourage citizens and visitors to use bicycles for fun, exercise, and transportation.
Hubway: Boston's Bike share system
http://www.bostonbikes.org/infrastructure/hubway/
Low Cost Helmets across the City
http://www.bostonbikes.org/resources/safety-campaigns/
In an effort to encourage cycling safety in Boston and make cycling a safe and affordable activity for all Boston residents, Mayor Menino is making low-cost helmets available to residents through the Boston Bikes program. There are three ways to purchase a low-cost helmet:
Bike Score Website Ranks Boston's Bikeability Good But Not Great
Alex E. Weaver Jan 2nd at 10:30 am
Boston Bike Lanes, Rankings, Slideshow
http://bostinno.streetwise.co/2013/01/02/boston-bikeability-ranking
…in related news…
Boston is the Nation's Third Most Walkable City
Alex E. Weaver Apr 5th at 12:03 pm
http://bostinno.streetwise.co/2013/04/05/boston-is-the-nations-third-most-walkable-city?utm_source=newsletter&utm_medium=sat_mc&utm_campaign=2013_04_06
~~~